The Healer's Space at 33 Washington, Presented By Audible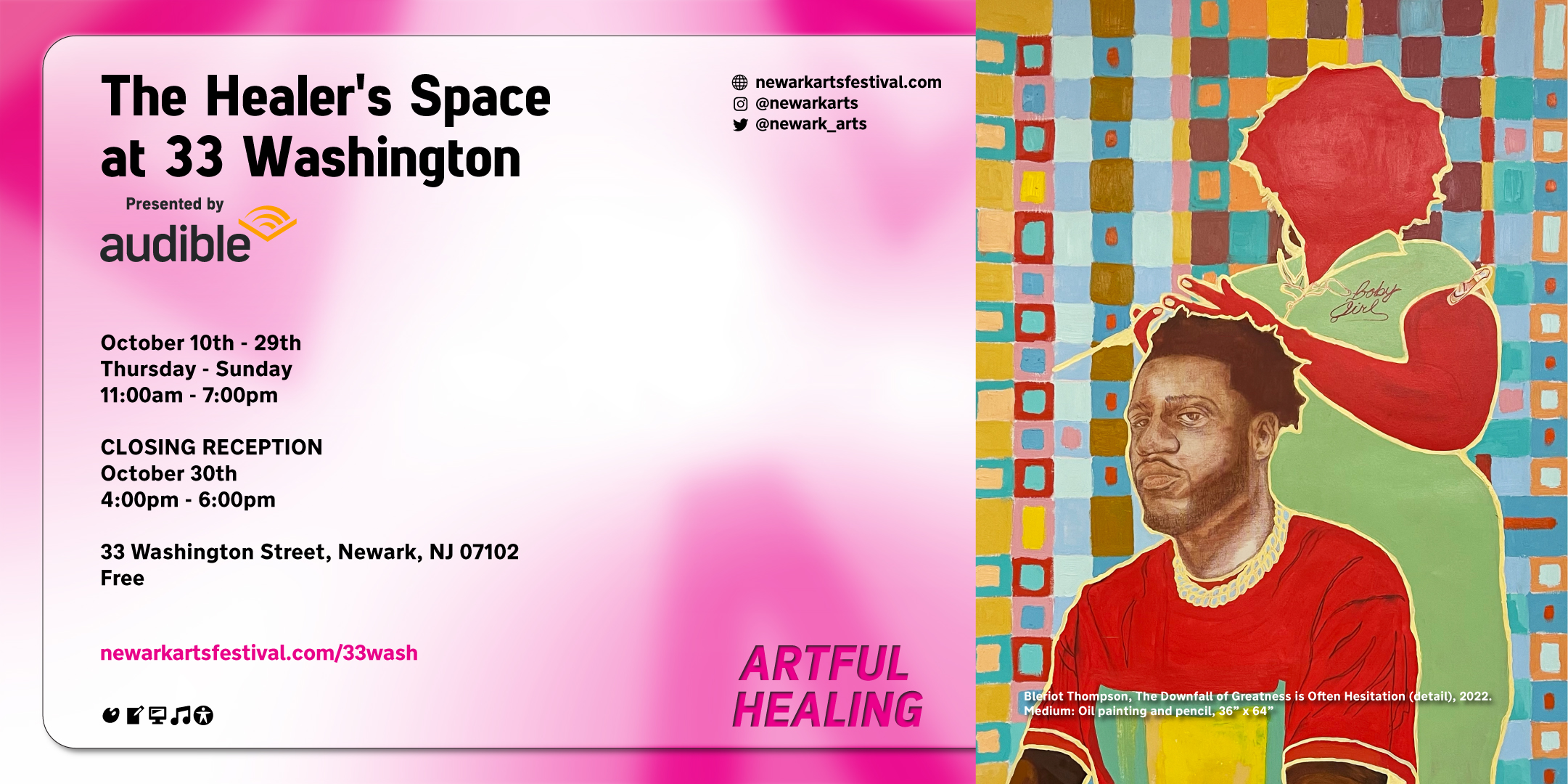 Curated by Armisey Smith, Femme Curator Arts and 3 The Art Way
Continuing its mission to activate empty spaces with art, Newark Arts Festival ("NAF") is hosting The Healer's Space at 33 Washington Presented by Audible in Downtown Newark. Curated by Armisey Smith, Femme Curator Arts and 3 The Art Way, the pop up art exhibit will have its Opening Reception on October 6th from 9 to 11 pm. Capacity is limited, RSVP is required.
This street-level satellite gallery will serve as the Newark Arts Festival 2022 Headquarters and remain open through the entire month of October to showcase the artistic talents of our local artist community. We summon all healers, using art to tell a story and awaken the soul.
GALLERY HOURS
October 10-29th (closed October 14th)
Thursday – Sunday
11:00 AM – 7:00 PM
CLOSING RECEPTION
October 30th
4:00 PM – 6:00 PM
Featured Artists: Featuring over 80 visual artists!