Newark Arts @ NICO – Defiantly Happy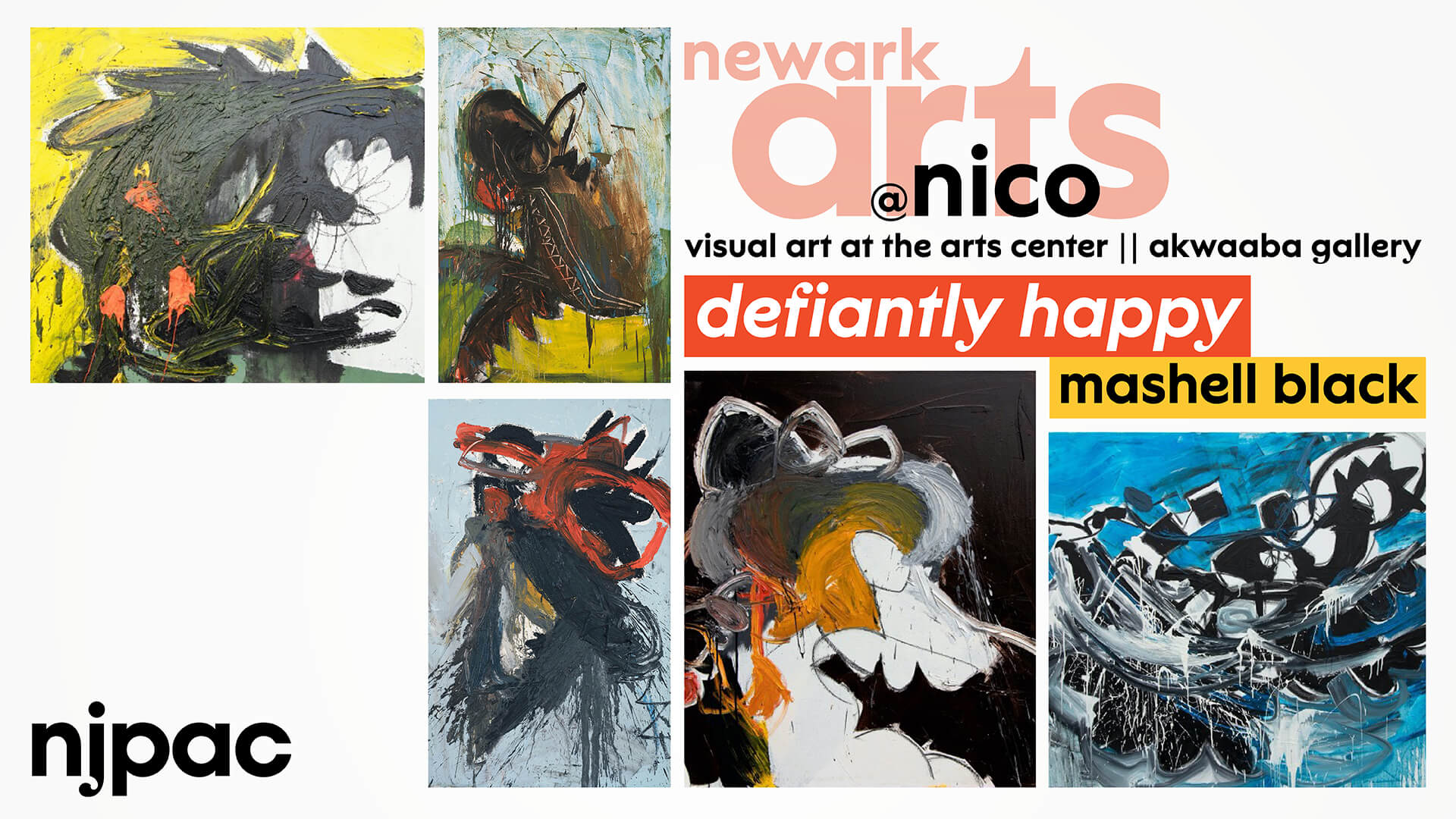 Curated by Akwaaba Gallery
Over the last three years, artist Mashell Black spent his days and nights consumed by the news of police brutality on the African American community and by the weight of the pandemic on his own mortality. Happiness seemed far-fetched and freedom was limited to his home and backyard.
At times, the weight of watching the effects of police brutality on the African American community and the pandemic seemed too much to bear. Though emotionally drained with fear, Mashell made a conscious decision to celebrate life despite the current climate of the world.
Defiantly Happy is a series of works created using bold colors and strokes and punctuated with Mashell's signature splashes. These works capture the ills that plagued his emotions but they also capture the landscapes around him, playgrounds and happy times spent with his family. These works are emotionally charged, yet playful and witty and beckons the viewer to be a part of Mashell's experience. Through his work, Mashell reminds us that though pain and fear is a part of our daily lives, we have to balance it with our own dose of happiness.
OPEN HOURS

Monday, Closed
Tuesday, 11:30AM–8PM
Wednesday, 11:30AM–8PM
Thursday, 11:30AM–8PM
Friday, 11:30AM–8PM
Saturday, 3–8PM
Sunday, Closed
DOWNLOAD ART LIST PDF
Artwork Purchase List PDF
Newark Arts at NICO – Art List, Curated by Akwaaba Gallery