Audible presents

Dionne Warwick: Queen of Twitter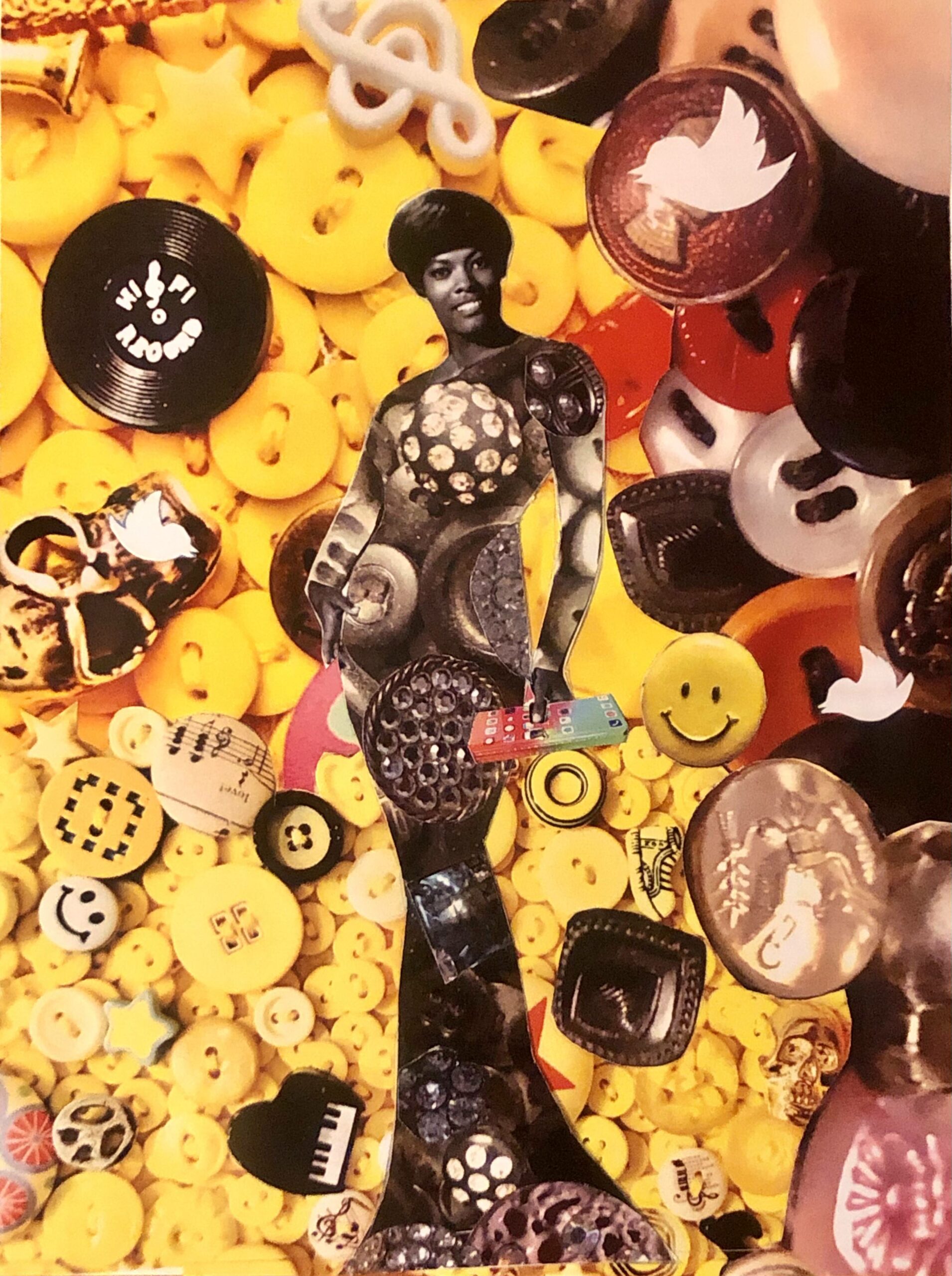 Image by: Beau McCall, Dionne: Queen of Twitter, 2021. Collage printed with dye sublimation on aluminum, 16 x 20 in. From the series "Dionne Warwick: Queen of Twitter."
Exhibition Dates Have Ended
About the Exhibition:
For Newark Arts Festival's 20th anniversary, Newark Arts celebrated legendary entertainer and New Jersey native, Dionne Warwick with a pop-up exhibition, Dionne Warwick: Queen of Twitter. The exhibit featured specially commissioned artwork inspired by the humorous, sassy, profound, and inspirational tweets by Ms. Warwick. Plus, rarely seen archival material was on display including items from Ms. Warwick's personal collection.
Collectively, the artwork and archival materials celebrate Ms Warwick's creative resilience. The latter, is defined within the context of this exhibition as the ability to creatively use the arts and social media to surmount life's obstacles and imagine a better future. Throughout her career and via her online presence, Ms. Warwick has consistently demonstrated the power of creative resilience to uplift, educate, and unite people during challenging times. Thus, making her a true Queen.
Presented by:
Audible
GRAMMY Museum Experience™ Prudential Center
Newark Arts
Curated by:
Souleo
Produced by:
Lauren LeBeaux Craig and Marcy DePina of Newark Arts
Consultant:
Angelo Ellerbee of Double XXposure Media Relations
Featured Artists:
Lavett Ballard, Pamela Council, Jo-El Lopez, Beau McCall, Dianne Smith, Felandus Thames
Featured Private Collections:
Dionne Warwick, Souleo
Special Thanks:
The Newark Arts Team, The Double XXposure Media Relations Team, Randy Hayes Harris and Team (Raleigh Ceasar, Jr., Kevin Darmanie, and Sneha Ganguly), Casey Daurio, kite + key Rutgers Tech Store, Brittani Warrick: @BrittaniWarrick
Dedicated to:
Dionne Warwick
LIVE TOUR
with curator Souleo



Supported in part by a grant from NJ Department of State, Division of Travel and Tourism.



Supported in part by a grant from NJ Department of State, Division of Travel and Tourism.