NA Sponsored Spotlight Event
Open Doors Kids
Open Doors Studio Tour
Visual Art
Poetry/Literary
Podcast/Radio
Film
Live Performance
Panel/Webinar
NA Sponsored Spotlight Event
Open Doors Kids
Open Doors Studio Tour
Visual Art
Poetry/Literary
Podcast/Radio
Film
Live Performance
Panel/Webinar
Strings & Stanzas: Celebrating 50 Years of Hip Hop, presented by Audible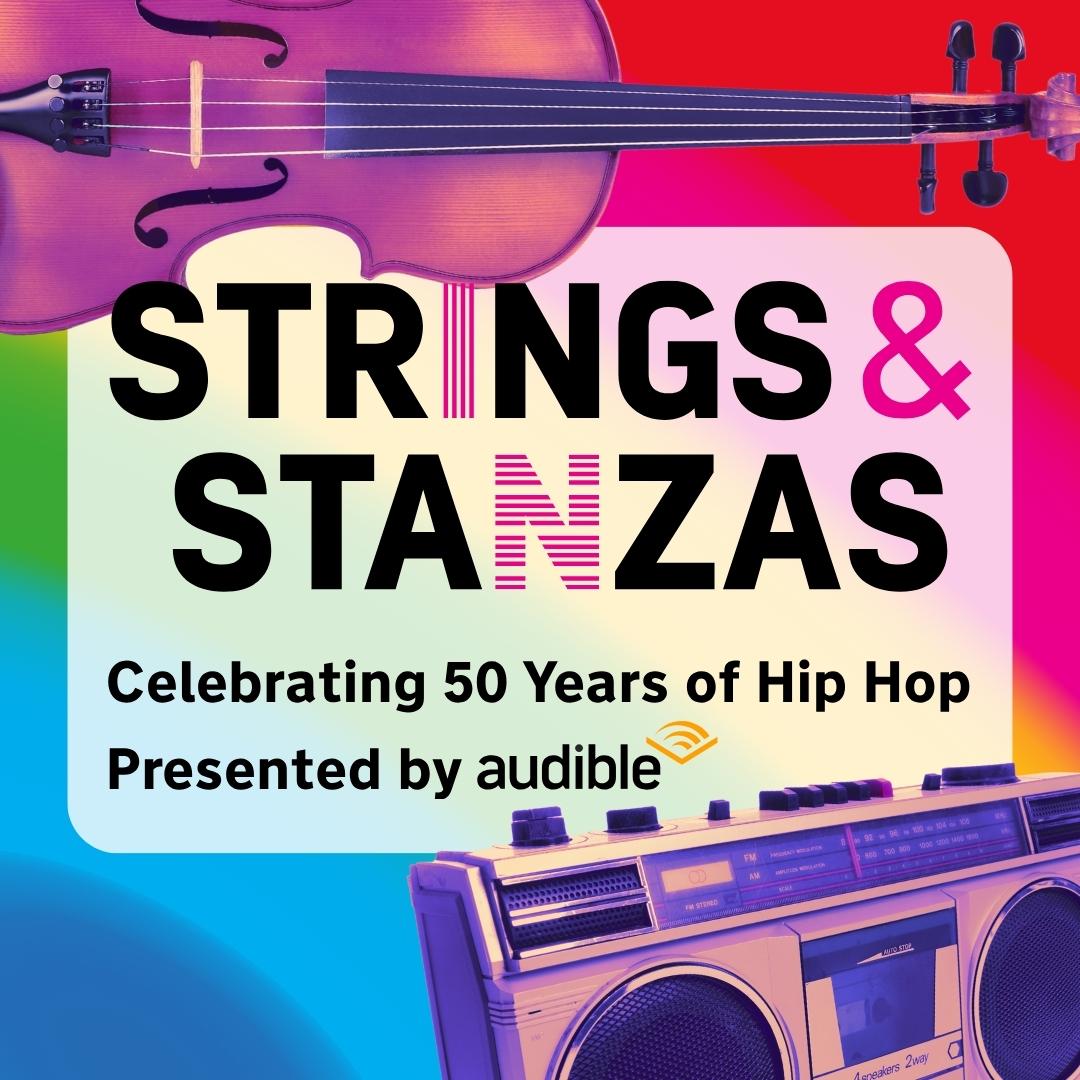 Councilman Dupré Kelly of the Lords of the Underground will host this not-to-be-missed collaboration between the Grammy and Emmy award-winning NJ Symphony, the Harlem Chamber Players, and Newark School of the Arts as they sonically collaborate with celebrated hip hop icons and pioneers to explore the five elements of Hip Hop! Rapper, actress and longtime member of the Flipmode Squad, Rah Digga will be representing the element of emceeing, Rhino is representing the DJ, D. Cross will represent the element of beatboxing, Madison Star will be rapping, and Cent will represent graffiti art.
Join us for this one-night-only experience on Sat. September 30, 2023 at Newark Museum of Art from 8 to 10 pm. And don't miss the official afterparty at Tinjune Downtown!
Donations to this event will be given to KRS-One's Temple of Hip Hop in Newark. This program allows residents and non-residents ages 16 and older to learn audio engineering, producing, deejaying, street fashion and beat boxing, among other skills. They also receive training and advice on landing an internship or job in the industry.
Thank you to our sponsor, Audible.
Featured Artists: Rah Digga, Rhino, D. Cross, Madison Star, and Cent.
---
SATURDAY:
08:00 pm - 10:00 pm
An unforgettable evening of music celebrating the 50th Anniversary of Hip Hop.