NA Sponsored Spotlight Event
Open Doors Kids
Open Doors Studio Tour
Visual Art
Poetry/Literary
Podcast/Radio
Film
Live Performance
Panel/Webinar
NA Sponsored Spotlight Event
Open Doors Kids
Open Doors Studio Tour
Visual Art
Poetry/Literary
Podcast/Radio
Film
Live Performance
Panel/Webinar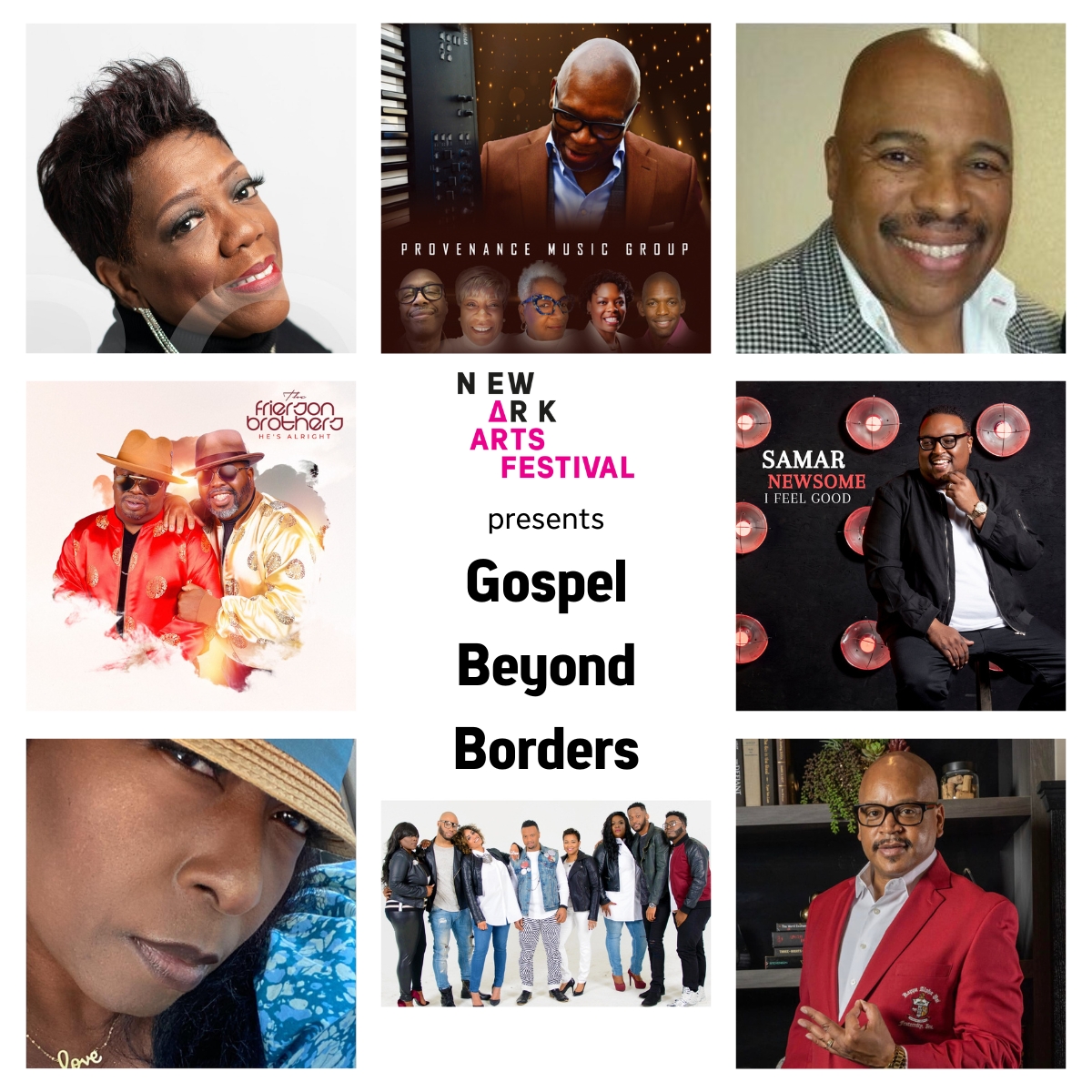 ". . . and We're Movin, Gospel Beyond Borders."
Presented by
Provenance Music Group
Featuring:
Dr. Dexter Allgood *
*Frierson's Brothers * Sherry McGhee * Lorraine Stancil-Lawson *
Tyrone Ellis * Anthony Ponder & Ministry's Desire * Kathleen Cook *
* Keith Bailey Joel Lee * Dr. Brian Rawls *
Film presentation by
Samar Newsome
Musical Directors
Carlton Pope and James Perry
Musical directors Carlton Pope and James Perry.
If cash is your preferred payment method, please pay at the door or reach out to Ms. Ruby Annette Evans at ruby@newarkarts.org.
---
SUNDAY:
04:00 pm - 06:00 pm
A global gospel music extravaganza.