NA Sponsored Spotlight Event
Open Doors Kids
Open Doors Studio Tour
Visual Art
Poetry/Literary
Podcast/Radio
Film
Live Performance
Panel/Webinar
NA Sponsored Spotlight Event
Open Doors Kids
Open Doors Studio Tour
Visual Art
Poetry/Literary
Podcast/Radio
Film
Live Performance
Panel/Webinar
Afro Vibrations, in collaboration with Newark City Parks and Afro Taco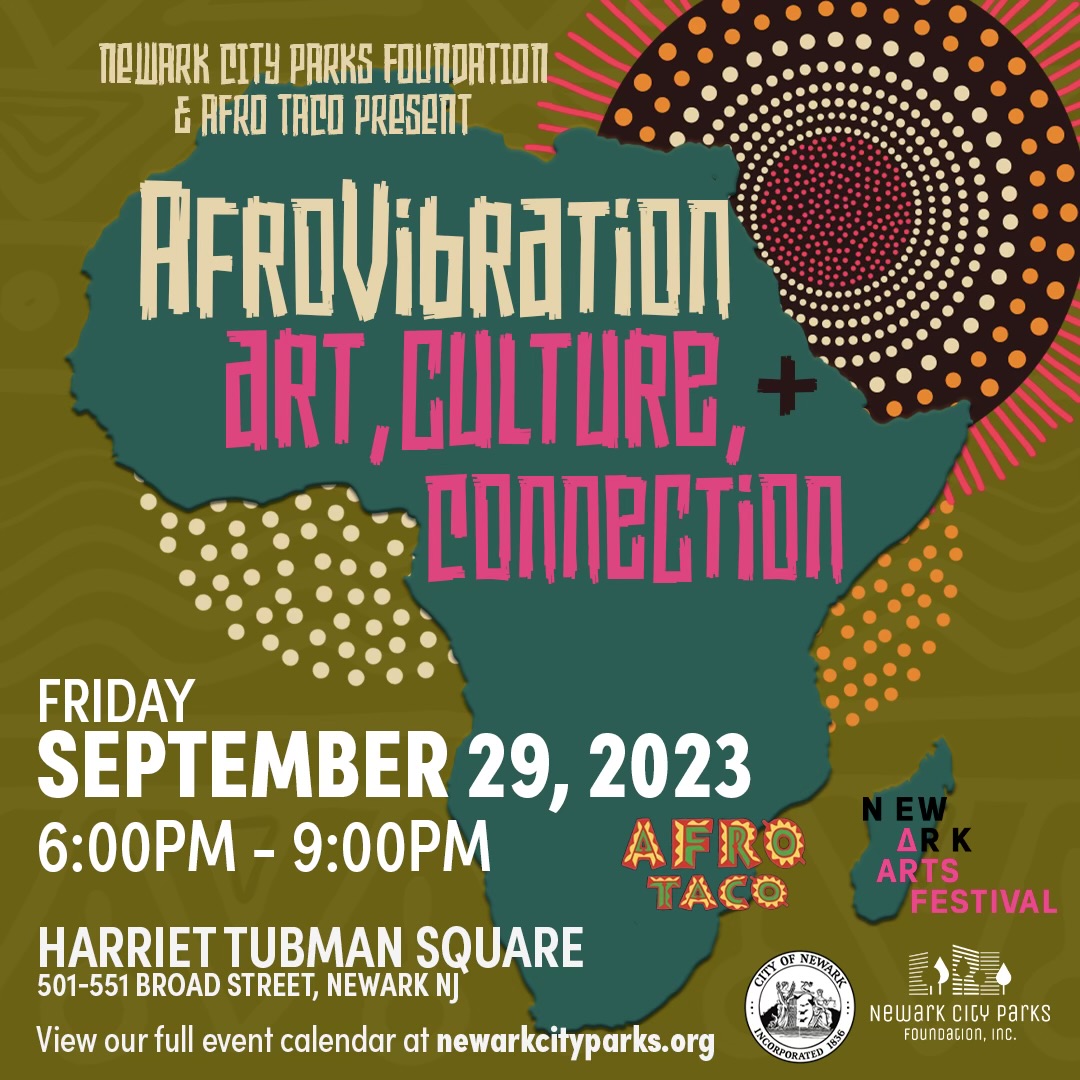 The 2nd Annual Afro Vibrations, hosted by Afro Taco and Newark City Parks Foundation, transports you to a higher frequency with the rhythms, tastes and arts of Africa and the Diaspora in the sacred space of Harriet Tubman Square. Music by DJ Nayah, performances, curated vendors and culinary delights offered by Afro Taco.
Thank you to our partners Newark City Parks Foundation, Afro Taco, Prudential Financial, City of Newark, NJEDA.
---
FRIDAY:
06:00 pm - 09:00 pm
Get ready to groove to the electrifying beats of Afro Vibrations, a mind-blowing event in collaboration with Newark City Parks and Afro Taco.