NA Sponsored Spotlight Event
Open Doors Kids
Open Doors Studio Tour
Visual Art
Poetry/Literary
Podcast/Radio
Film
Live Performance
Panel/Webinar
NA Sponsored Spotlight Event
Open Doors Kids
Open Doors Studio Tour
Visual Art
Poetry/Literary
Podcast/Radio
Film
Live Performance
Panel/Webinar
Hosted by Artfront Galleries
Curated by Ms. Susan O'Rourke and Dr. Joseph Putrino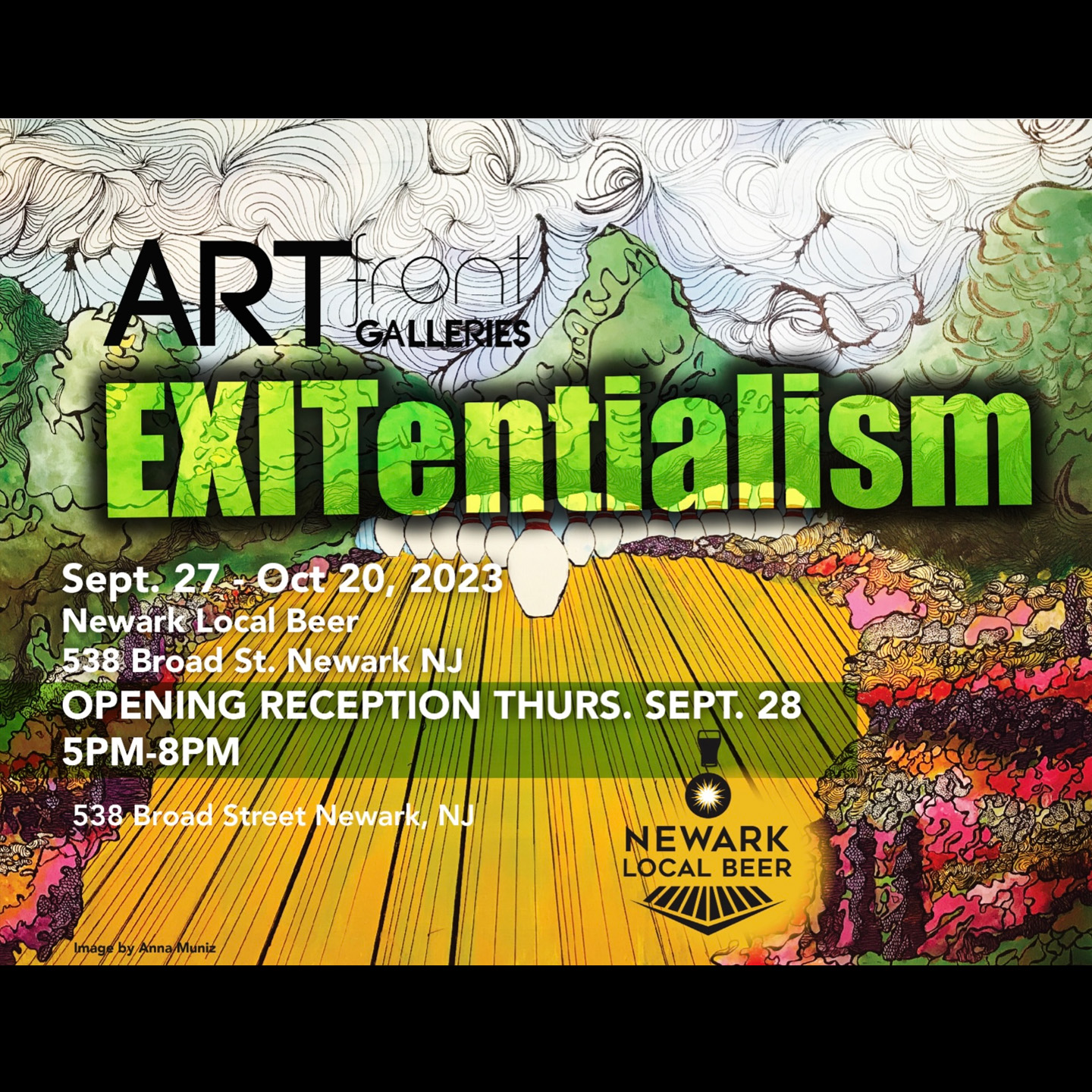 EXITentialism.
An EXIT is a way out or a portal to another place or reality.  Existentialism is a philosophy whose core principles include ultimate personal freedom and authentic experience.  These works have passed through the everyday, unencumbered by the expected.
Featured Artists: Judy Ann Affronti
Michelle Alexander
Amy Cheng
Jerry Gant
Stanley Gavida
Laurie Harden
Alice Harrison
Kim Kassnove
Cecilia Martinez
Janet Morgan
Anna Muniz
Sylvia Padilla
Joseph Putrino
Michael Teters
Sammi Treadwell
---
THURSDAY:
05:00 pm - 08:00 pm
EXITentialism is being held at Newark Local Beer. Guests will enjoy an engaging visual art experience within the backdrop of Newark's premier local brewery and a free drink on Artfront!