NA Sponsored Spotlight Event
Open Doors Kids
Open Doors Studio Tour
Visual Art
Poetry/Literary
Podcast/Radio
Film
Live Performance
Panel/Webinar
NA Sponsored Spotlight Event
Open Doors Kids
Open Doors Studio Tour
Visual Art
Poetry/Literary
Podcast/Radio
Film
Live Performance
Panel/Webinar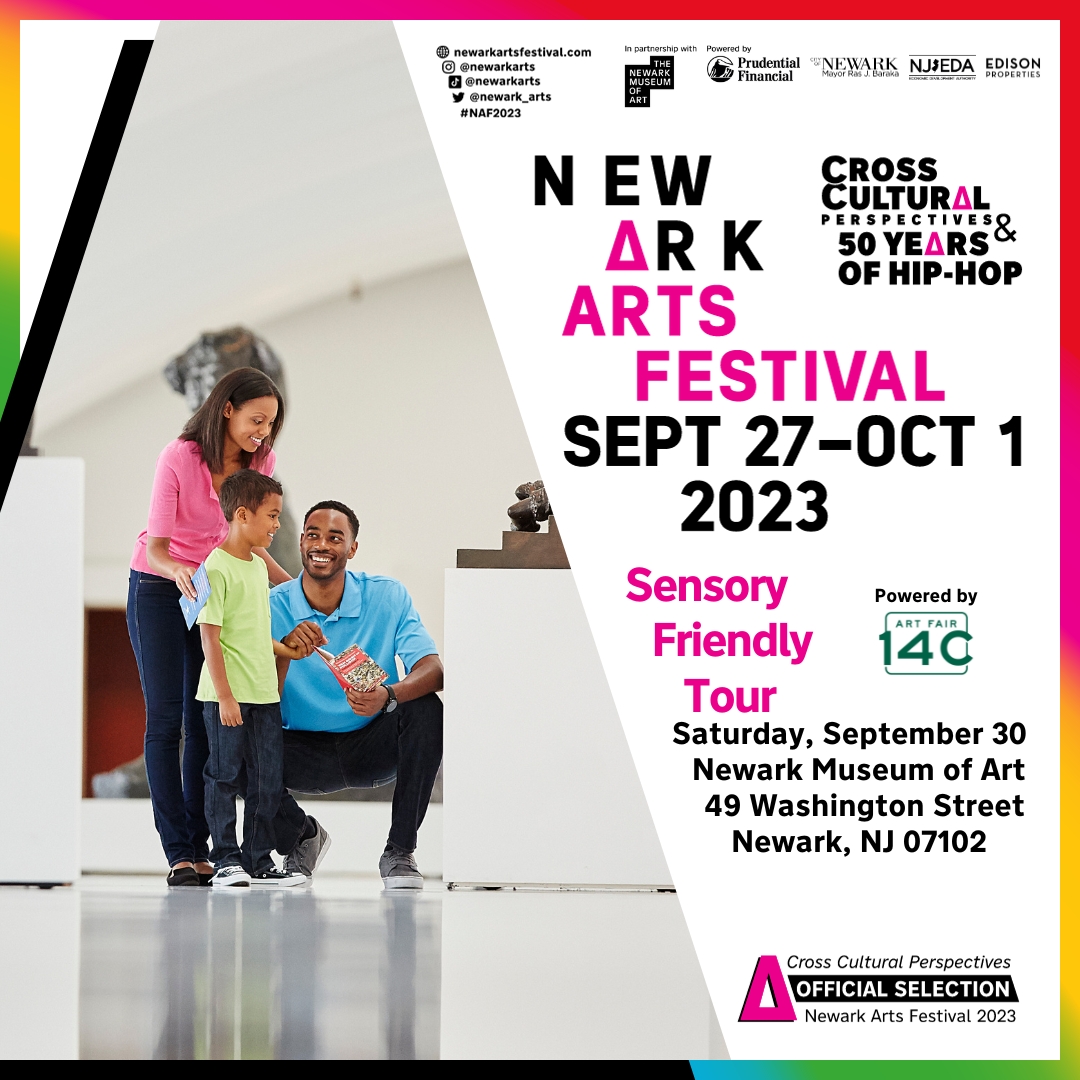 Newark Arts Festival is offering a unique tour experience with special viewing hours for attendees with sensory needs and their families. Our Sensory Friendly Tour is a free, guided experience designed for those on the autism spectrum, with sensory sensitivities, who are neurodivergent or experience crowd anxiousness. Perfect for all ages, this tour of Newark Arts Festival's signature exhibition, Cross Cultural Perspectives, will take place before the Museum opens to the public to ensure a comfortable and enjoyable visit for all attendees.
Friendly staff and volunteers will create a supportive atmosphere in order for attendees to immerse themselves in an accessible and inclusive artistic environment. Our tour is the perfect opportunity to connect with others in a more relaxed setting and explore the Newark Museum of Art at your own pace.
Sat. September 30, 2023 from 9 to 11 am.
We encourage anyone attending this tour to arrive at least 15 minutes early.
The Sensory Friendly Tour is sponsored by Art Fair 14C.
https://artfair14c.com/
For more information or questions about our Sensory Friendly Tour, please reach out to our partner and tour guide, Rita Turok, at ritakaulpt@yahoo.com.
---
SATURDAY:
09:00 am - 11:00 am
Our Sensory Friendly Tour is a private tour catered to our youth and adults with Special Needs and those who are sensory sensitive.