NA Sponsored Spotlight Event
Open Doors Kids
Open Doors Studio Tour
Visual Art
Poetry/Literary
Podcast/Radio
Film
Live Performance
Panel/Webinar
NA Sponsored Spotlight Event
Open Doors Kids
Open Doors Studio Tour
Visual Art
Poetry/Literary
Podcast/Radio
Film
Live Performance
Panel/Webinar
A Night of Music: Presented by Grounded Music Education at BlkBoxNwk
Hosted by Grounded Music Education x BlkBoxNwk
Curated by Grounded Music Education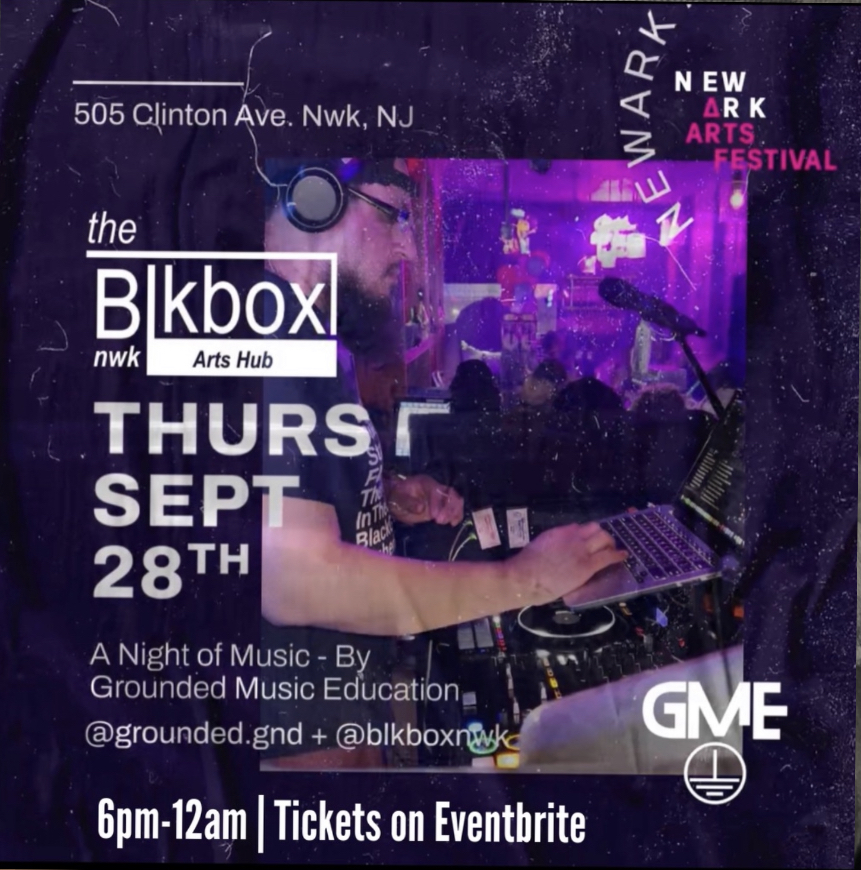 A Night of Music: Presented by Grounded Music Education at BlkBoxNwk
Get ready for an unforgettable night of music during the Newark Arts Festival! Join us for a jam-packed evening of incredible performances, brought to you by Grounded Music Education. We're working to bring out a diverse collective of DJs for the evening, curating through our networks and communities for an amazing experience.
The DJs will be taking the stage to showcase their skills and entertain the crowd with a mix of genres and styles. Plus we have some suprise guests in store!!!
BlkBoxNwk, located inside the Gant-Gilbert Art Collective on Clinton Avenue in Newark, provides the perfect setting for this lively event. The intimate venue ensures you'll have a front-row seat to all the action, so you won't miss a beat. Don't miss out on this opportunity to experience the magic of live music. Grab your friends and join us for A Night of Music at BlkBoxNwk!
---
THURSDAY:
06:00 pm - 12:00 am