NA Sponsored Spotlight Event
Open Doors Kids
Open Doors Studio Tour
Visual Art
Poetry/Literary
Podcast/Radio
Film
Live Performance
Panel/Webinar
NA Sponsored Spotlight Event
Open Doors Kids
Open Doors Studio Tour
Visual Art
Poetry/Literary
Podcast/Radio
Film
Live Performance
Panel/Webinar
The Window Sessions @ Halsey: TIMING
Hosted by Marco Hall & Chiffani Brands Unlimited
Curated by Marco Hall, Tiffany Salas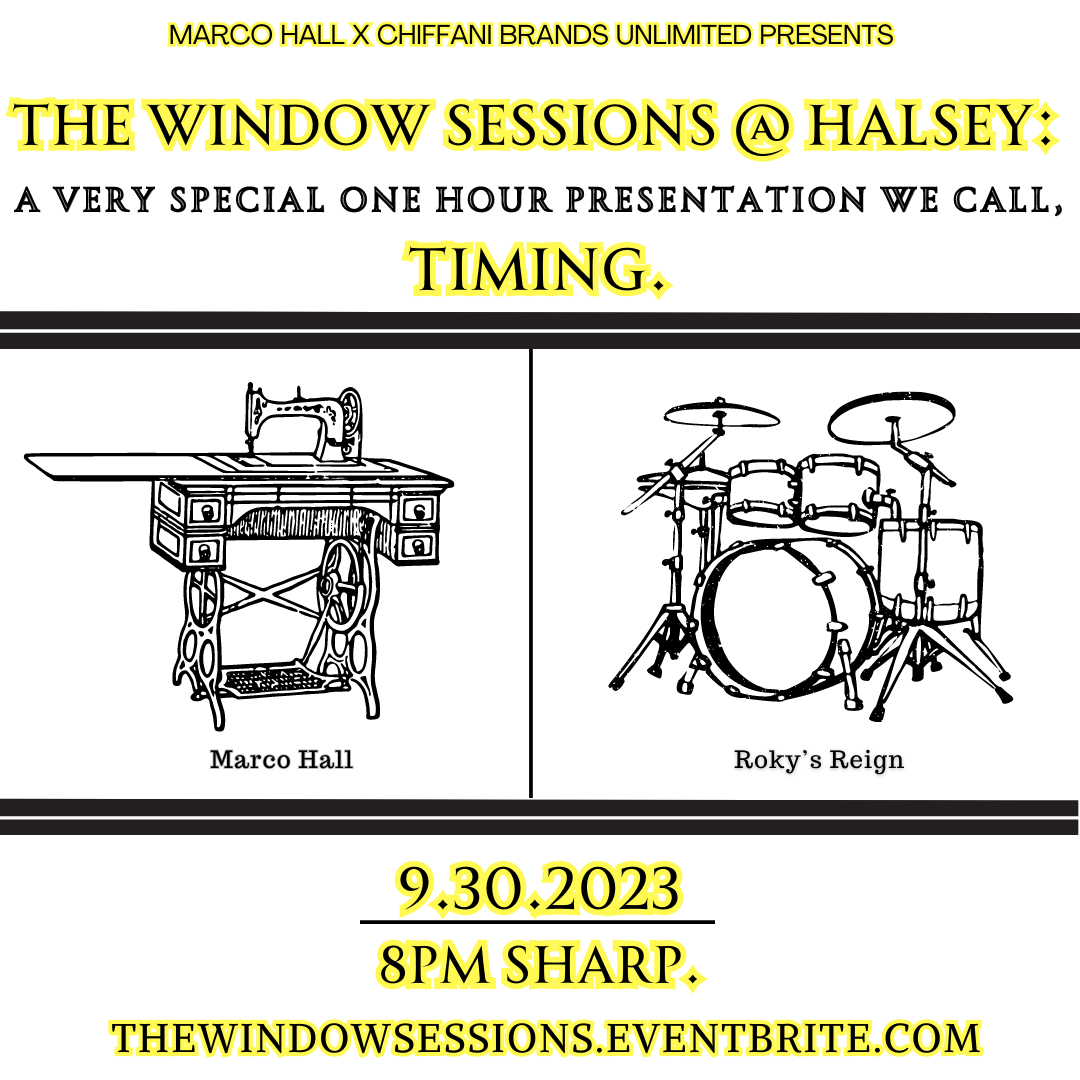 The Window Sessions at Halsey are back at MH302, Marco Hall Boutique & Atelier. Get ready for a one- hour special presentation filled with design, music, art, suspense, talent and creativity! Immerse yourself in this pop up activation on Halsey Street in the heart of the Arts & Cultural District of Newark, NJ. Marco Hall and Roky's Reign will present a one of a kind presentation showcasing for ONE HOUR ONLY. Don't miss out on this unique opportunity to witness the magic. Mark your calendars to come out and enjoy The Window Sessions at Halsey during Newark Arts Festival 2023!
29 Halsey St. on Saturday September 30th at 8pm!
Featured Artists: Marco Hall, Roky's Reign, Tiffany Salas, Vernon Freeland, Gary Campbell
---
SATURDAY:
08:00 pm - 09:00 pm
This fashion and music presentation presented by Designer Marco Hall & Musician Roky's Reign is for ONE HOUR ONLY.