NA Sponsored Spotlight Event
Open Doors Kids
Open Doors Studio Tour
Visual Art
Poetry/Literary
Podcast/Radio
Film
Live Performance
Panel/Webinar
NA Sponsored Spotlight Event
Open Doors Kids
Open Doors Studio Tour
Visual Art
Poetry/Literary
Podcast/Radio
Film
Live Performance
Panel/Webinar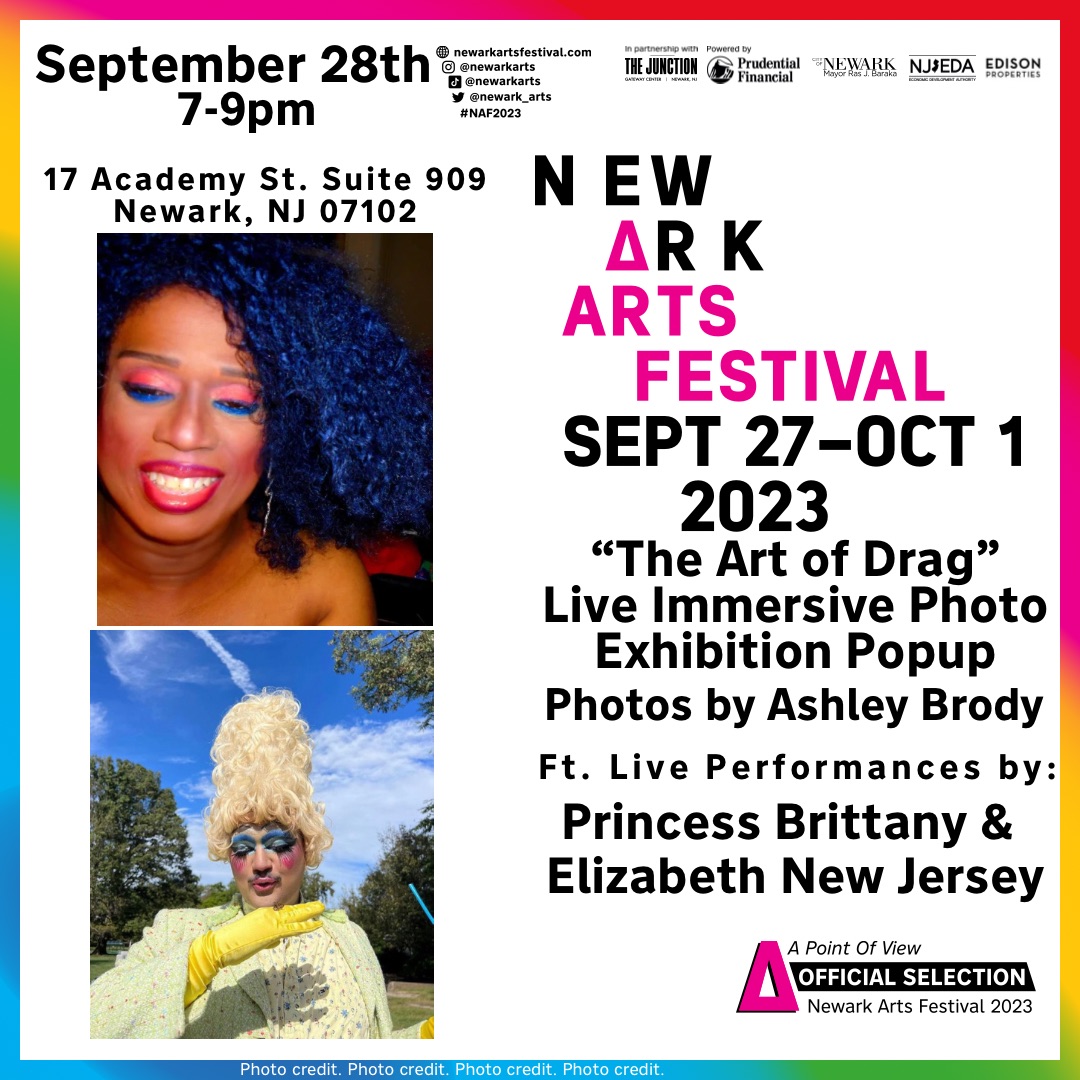 On September 28th, 2023 there will be a pop-up exhibition for "The Art of Drag" as part of the Newark Arts Festival.
There will be an opening reception from 5-7pm.
7-9pm there will be an immersive photo exhibition featuring live performances by Princess Brittany (NYC Legend) and Elizabeth New Jersey (New Brunswick Performer and Trailblazer).
The event will come to a close at 11pm
There will be other artists exhibiting at this location as well!
Don't miss out!
This Event is FREE!
Follow: @trashleyproductions for more information on Facebook, Tiktok, and Instagram!
Featured Artists: Ashley Brody
Princess Brittany
Elizabeth New Jersey
---
THURSDAY:
07:00 pm - 09:00 pm
5-7 opening reception
7-9 "the art of drag"
11pm event closes